Sometimes, you may just want a cheap small table lamp for a corner in your room. You don't need anything fancy or high quality – just something that lights up will do. If that is the case, you should check out the Pour Coffee LED Table Lamp.
Well, it is not the cheapest desk lamp but it is fun enough to invite a conversation when guests drop by. 3 cups are provided as lamp shades with one being plain for you to create your own design. In short, this lamp is:
Creative and cute
Has a DIY factor to design your own lamp shade
Relatively affordable
Decorative
It's hard not to love this, especially if you also love coffee.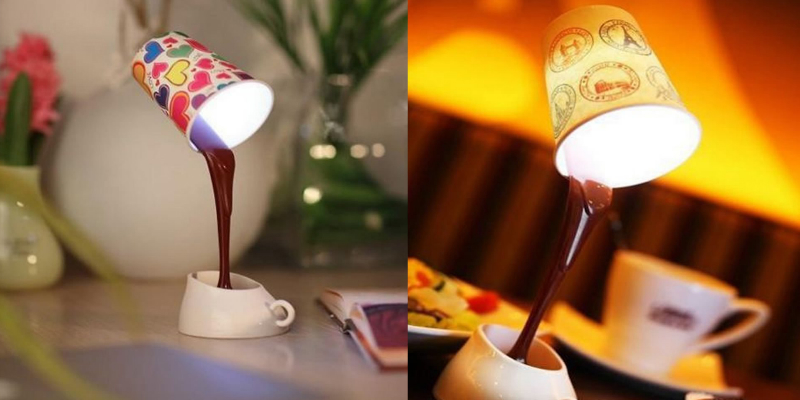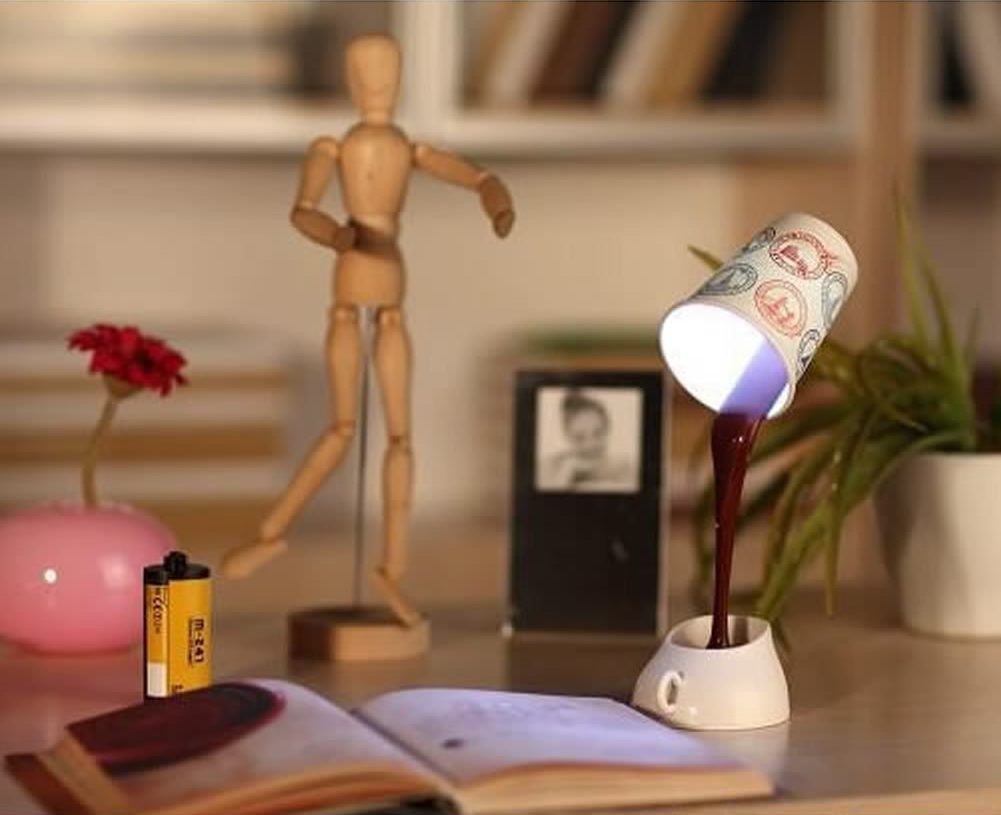 There is another similar design that you can find with this and it is the Whoopsy Novelty Desk Lamp. You have more color options with the Whoopsy although we still like the Pour Coffee version a little better.

So, which do you prefer?