Sometimes, you may just want a small and cheap USB powered desk lamp for a corner in your room. You don't need anything fancy or high quality – just something that lights up will do.
While cheap may not give you the best of quality but it can still make your place look good. More importantly, there is idea and creativity to give birth to an interesting, attractive or fun design. The horse table is a perfect example of a refreshing design concept. In this case of a USD powered desk lamp, let's take a look at the Pour Coffee LED Table Lamp.
Small & Cheap USB Powered Desk Lamp – Options
Pour Coffee LED Table Lamp
While it is not the cheapest USB powered desk lamp in the market, it is still fun enough to invite a conversation when guests drop by. 3 cups are provided as lamp shades with one being plain for you to create your own design. In short, this lamp is:
Creative and cute
Has a DIY factor to design your own lamp shade
Relatively affordable
Decorative
It's hard not to love this, especially if you also love coffee.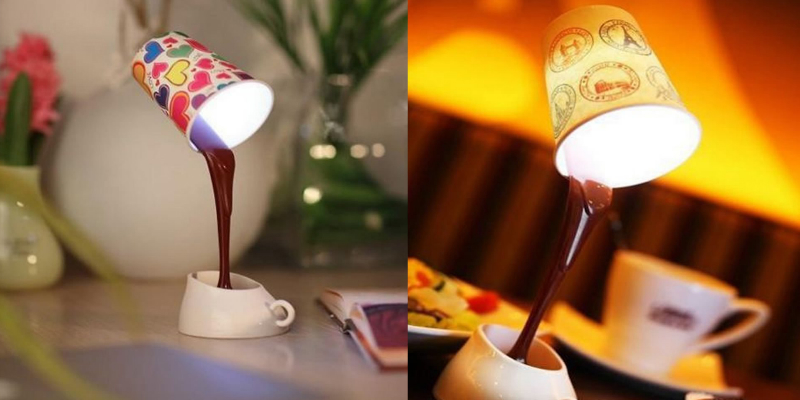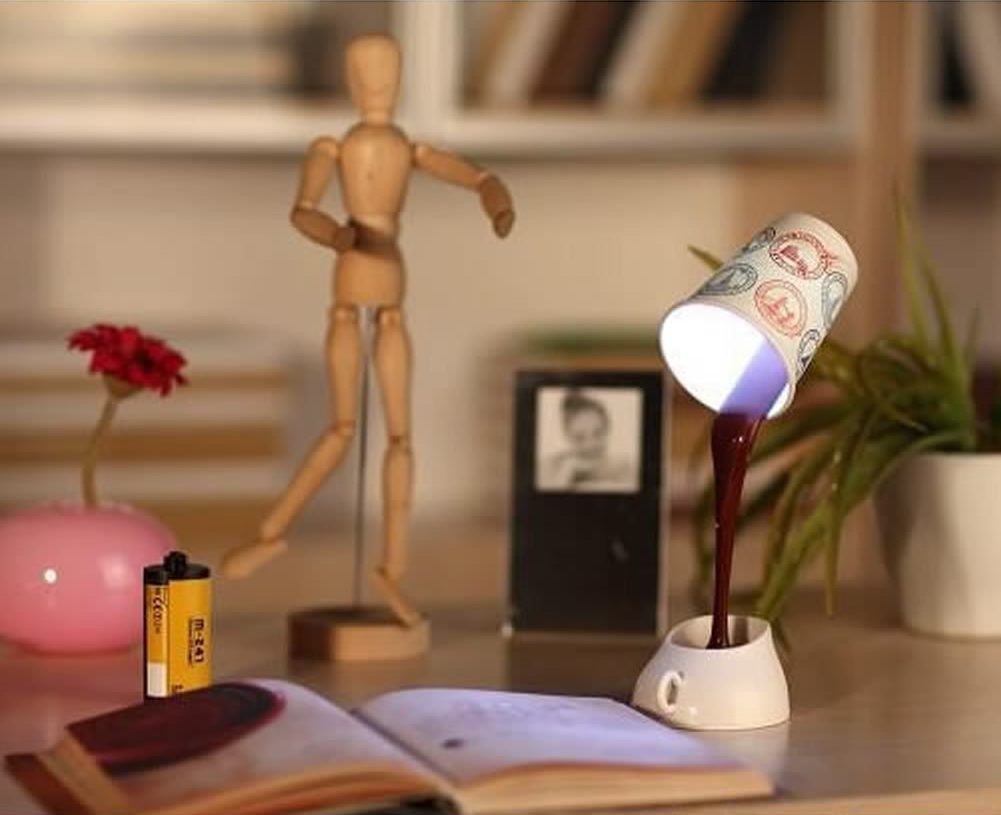 The DIY factor is a plus, especially for those who like art and craft or have talent with design and drawing. This will make the desk lamp more personalised as the design would be a reflection of your personality and style.
A USB cable is provided for the recharging. But the other good thing is this is also a battery operated desk lamp. You can power it up using 3 AAA batteries but those are not provided in the box. You will need to get them separately. But at least, you do have the flexibility to light up the desk lamp either way according to your own convenience.
On the flip side, this Pour Coffee Table Lamp is a little small in size. It is less than 10 inches tall. So, its ability to brighten up the room is limited. It is more of a decorative or accent lamp rather than something that you would use to do desk work. So, do take note of the size before you buy.
iEGrow Flexible USB Touch LED Desk Lamp
There is another design for a small USB powered desk lamp and it is the iEGrow Flexible. You have more color options with this one and it also has a few more features than the Pour Coffee lamp above. It is not an unusual table lamp but it is still a creative design that looks cute on a desk or bedside table.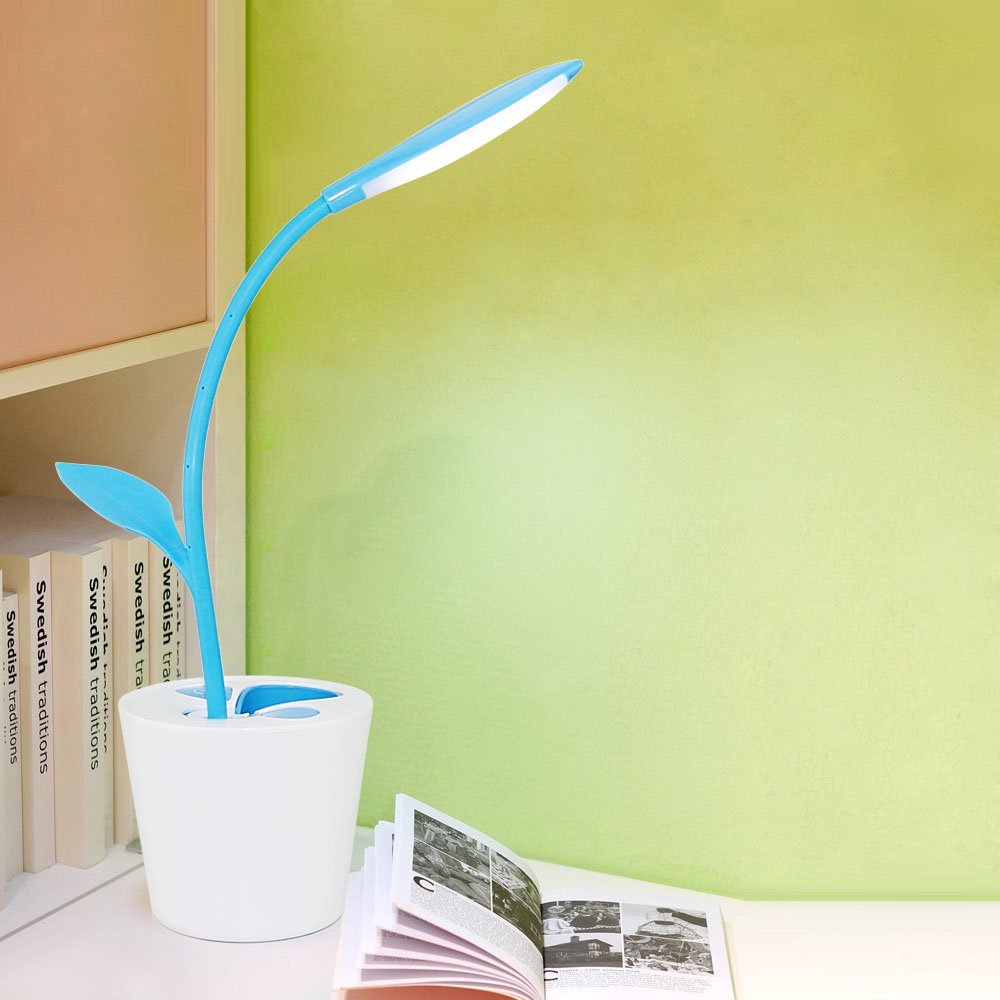 The iEGrow Flexible is more expensive than the Pour Coffee lamp but they have their differences. Firstly, the iEGrow Flexible lamp is dimmable. There are 3 level of brightness which you control through a touch sensor switch. Secondly, the lamp neck is flexible in design. That means you can twist and turn it in any direction that you want for a 360-degree adjustable angle. Thirdly, the lamp design also enables it to be used as a pencil holder. Lastly, it is marketed as a eye-care LED lamp. It does not flicker and has no ghosting to reduce eye fatigue.
A cable is provided for charging and charging time is 3 hours. If you put it on the brightest setting, the charge can last you about 5 hours. On the dimmest setting, it will be 15 hours which makes it great as a night light.
However, this lamp is very lightweight and hence, it can get knocked over easily. The lighted up area is also very limited and hence, not everyone will find it suitable as a reading lamp. You will need to put your book directly under the light for better vision. But this is to be expected being a small USB powered desk lamp.
So, which small and cheap USB powered desk lamp do you prefer – the Pour Coffee or iEGrow Flexible?