Cutting a watermelon requires a special kind of knife. At the very least, it should have a long blade to be able to slice it all the way through. So, if you need a knife to cut watermelon, take a look at the Kuhn Rikon Original Melon Knife.

It may not be the best knife for the job, but at the very least, the blade is ultra sharp with a nonstick coating. That means you don't get the slices or seeds sticking to the blade as you cut. Having a sticky blade can be annoying because you will have to remove the cut slice from the blade each time before you cut the next one. So, with a nonstick blade, it gives you an easy way to cut watermelon.
Apart from being practical, this knife also stands out with its red color and seed patterns. One look and you would know what it is for – a knife to cut watermelon!
But is a knife the best way to handle this thick-skinned fruit? Maybe not. Let's take a look at this tool below:

How does it work?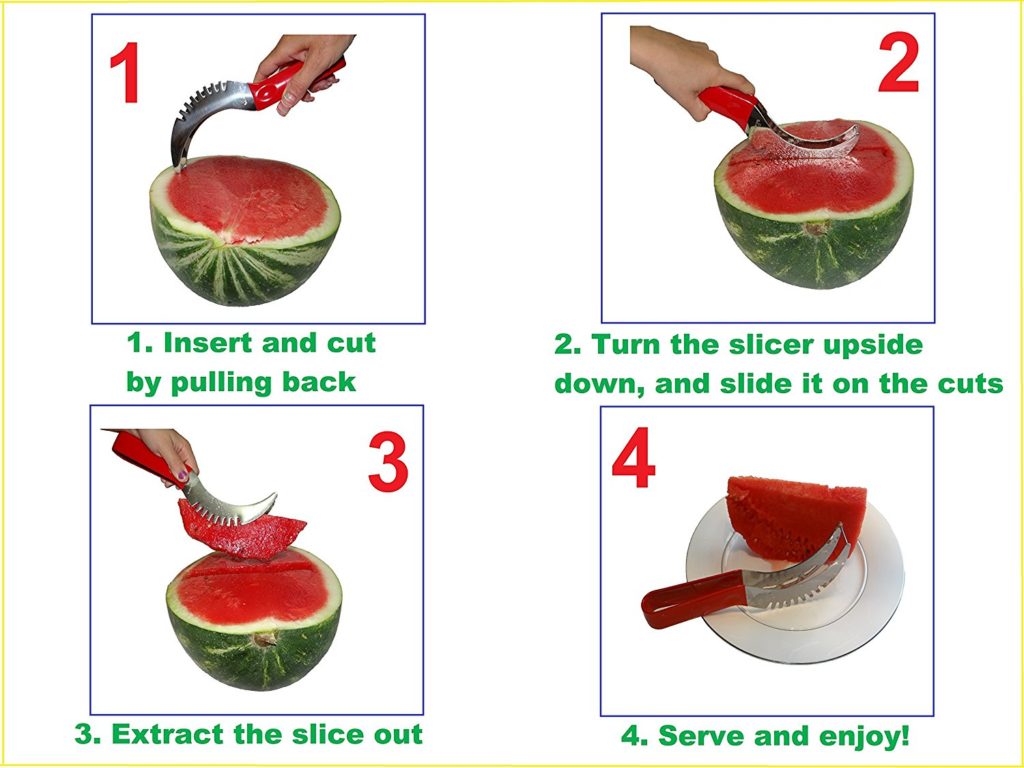 Simpler than a knife? We think so but to each, his own. Whether it is a watermelon knife or slicer, the important thing is it is sharp and easy to use!