Tables don't always have to be square, rectangle and round. That is boring! If you are a horse lover or just want to add something different to your living room or even your office, put in a horse instead.
There is space for a small pot of plant, vase or laptop on the table top. Then, there are various compartments that you can use to put decor items and other small items. It is one of a kind and a departure from conventional coffee and side tables.
More reasons to get this?
Comes with installation drawing which makes it easy to assemble
Various uses – decor, storage, bookshelf, side table, office desk
Made of high density plywood which makes it sturdy
Eye catching to visitors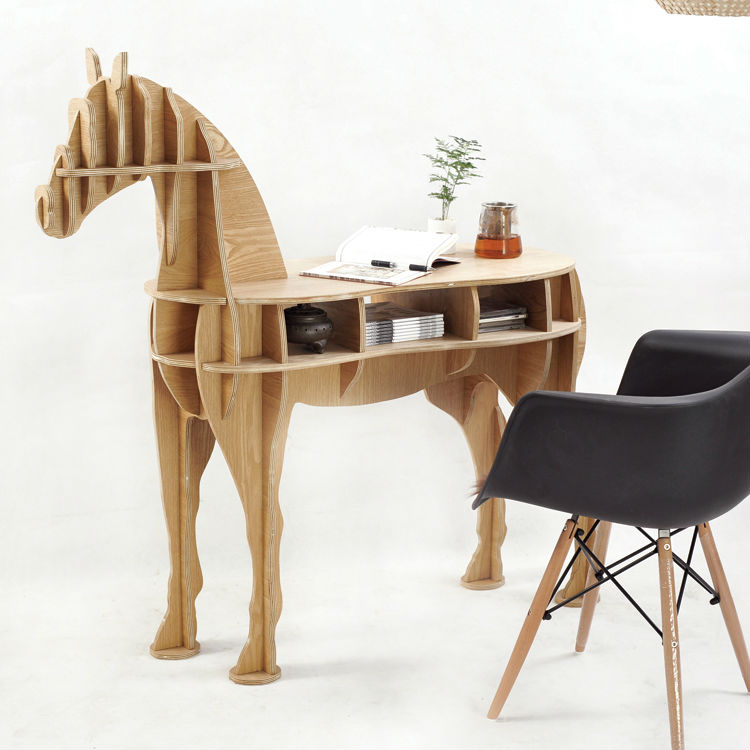 So, let's move a horse into your living room. It will be a special horse, that's for sure!