With more advanced technology, many things are made possible at a much more affordable cost. In the past, lights only come in one shade. And chances are you need to connect it to a power outlet. Then, you have those that are battery-operated. Nowadays,
USB powered lamps
litter the market. But that is not enough. You also have
unusual table lamps
 that come in various designs and color changing ones. Color changing lights for room are getting increasingly popular as people find the flexibility to light up the surroundings in different shades refreshing. When you can choose the light color for the night, you can have your room lighted up according to your mood and what you hope to achieve for the occasion.
Color Changing Lights For Room With Remote Control
You can have 16 RGB colors and 4 lighting modes with the Loftek color changing lights with remote control. This is a LED light with a high-quality, eco-friendly acrylic housing that comes in various sizes that range from 8″ to 16″. You can also choose among a ball, cube, dice and stump shape.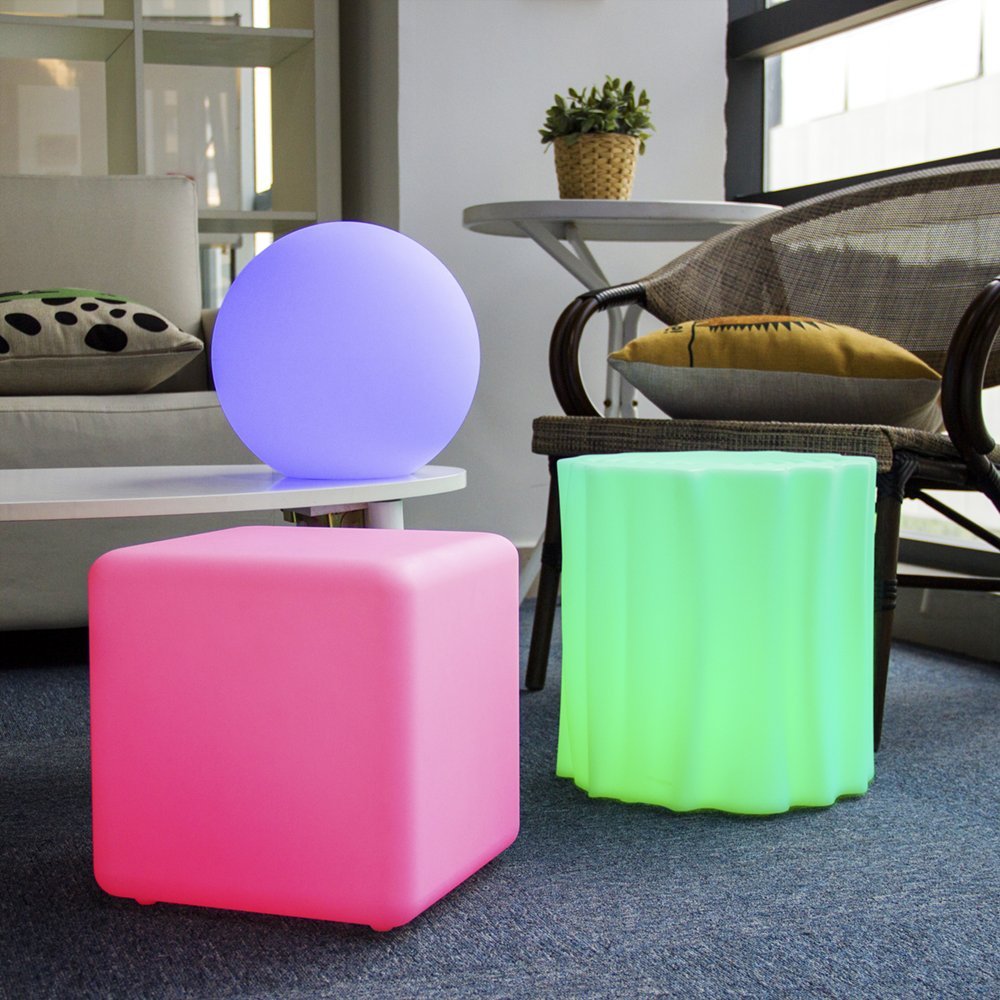 A remote control is included and you can use it to conveniently select the light color, dimming and 4 modes for the auto color changing. The 4 modes are flash, strobe, fade and smooth.
It takes 4 hours to fully recharge this light and it can light up to 6 to 12 hours depending on the settings. You can use it both indoor and outdoor which makes it one of the best color changing lights for parties since it is also waterproof.
Pros & Cons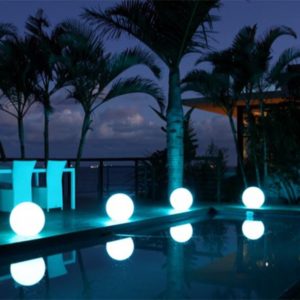 You should buy the Loftek color changing light with remote control because:
Many settings – The wide variety of colors and modes means you will be able to find the right combination to get the ambience that you want.
Sturdy – The cube and stump color changing lights can also be used as seats. They are both sturdy and practical. Besides lighting up your parties, these are great for accommodating guests when you don't have enough chairs to go around.
Waterproof – This is a great feature because you don't have to worry about bringing it back in immediately when it rains.
Charge holds – Once fully charged, it can hold up quite well. Of course, it depends on the brightness level that you have it set on. But generally, it can last the whole night with a full charge.
On the other hand, the light has its downsides:
Expensive – The large sized lights are pretty expensive with the largest cube selling for over $100 at the time of writing.
Not solar powered – You will have to bring the lights indoor each day to recharge if you leave them on each night outdoors. This can be a hassle if you are using them for your garden or pool. Even if you don't turn it on every night, they still need to be under shelter because they are not made to last long under direct sunlight.
The Loftek color changing light is not a cheap lamp that seems flimsy. It is well-built and can withstand a high amount of weight. The stump shape can support up to 300 lbs. So, you can be assured of a certain amount of quality with this item. It is also best used indoors because it is not meant to be a permanent fixture outdoors.
Color Changing LED Touch Light
This mood changing lamp offers 7 color choices with adjustable color intensity and continuous color fading modes. You can just tap the touch pad to change colors or dim and brighten the light. You can choose from a palette of hues that span the entire color spectrum to create the right atmosphere for your home.
This mood light does not come cheap but it allows you to find the right ambience for the occasion. Whether it is for a party or dinner for two, you can change the atmosphere accordingly with the right color. Or you can dim or brighten it to match your mood for the day.
Pros & Cons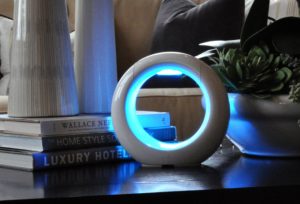 The pros for this touch control LED mood light are high quality and ease of use. It is heavy for its size which means it is pretty solidly built. Unlike cheap lamps that don't last, this one is durable for a change. With a touch sensitive base, it is also easy to change the settings and colors.
One major downside of this mood light is the lack of a remote control. This means you have to head to the lamp to change the settings. The price is also pretty steep for its size and not many people would be willing to spend about $100 to buy an ambience or a night light.
Color changing lights for room are certainly cool items but just bear in mind that good ones will cost a bit of money. However, the investment is worth it if you want to create a different ambience for your space every now and then. If it can help to uplift your mood at times, that is already a worthwhile buy!