This is a sit and stand computer desk. You can re-position it easily without any tools so that you can choose to sit or stand while working in the office throughout the day. The maximum LCD height adjustment is 23″ which is a comfortable height for most people.
Sitting too long at any one time can leave you feeling numb and you might also develop a bad back. This is a common problem for many office workers. So, why not invest in a special computer desk that allows for standing while working?
Improve your back with sit and stand sessions
Choose the most comfortable height easily
Burn calories by standing more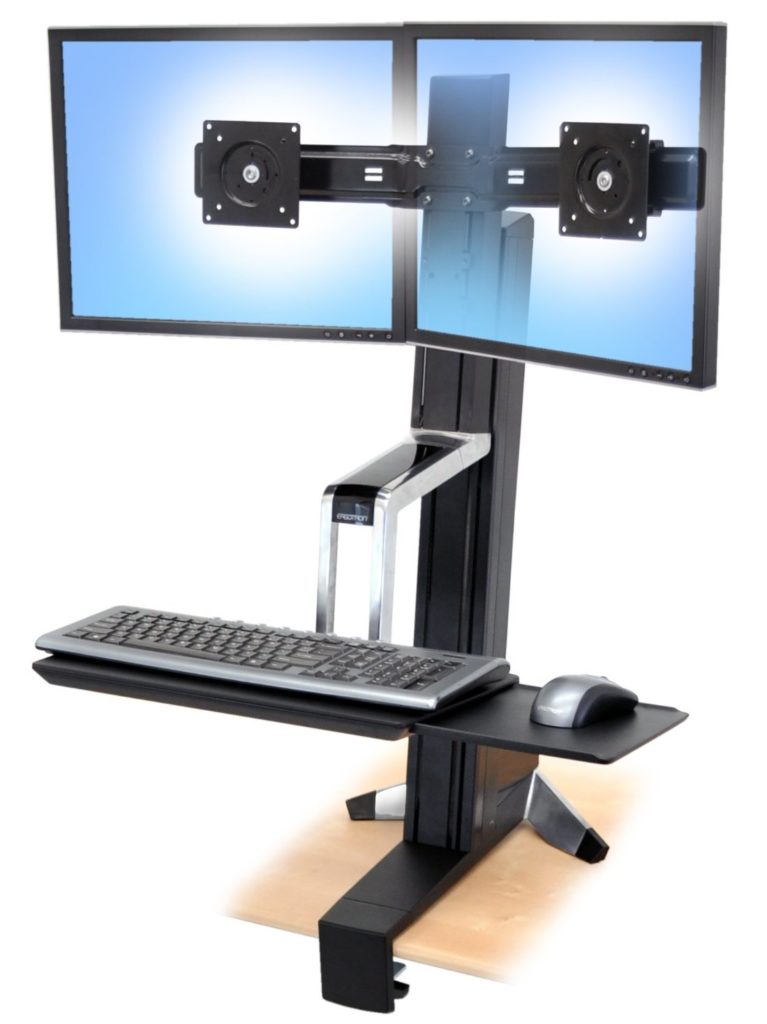 So, now you don't have to sit the whole day in the office. You have the option to stand!