Most often that not, little kids have to stand on tip toe and stretch in order to reach the running water in the sink. This makes it difficult for them to wash their hands unless, of course, you get them to stand on a stool. But you may not need a stool, if you have a faucet extender for kids.
This is a practical item that you should have if you have a toddler at home. The reasons being:
Fun and colorful
Cheap
Simple installation
Fits most faucets
Hand washing made easy for the kids
So, what does this faucet extender look like? Let's take a look at a few examples: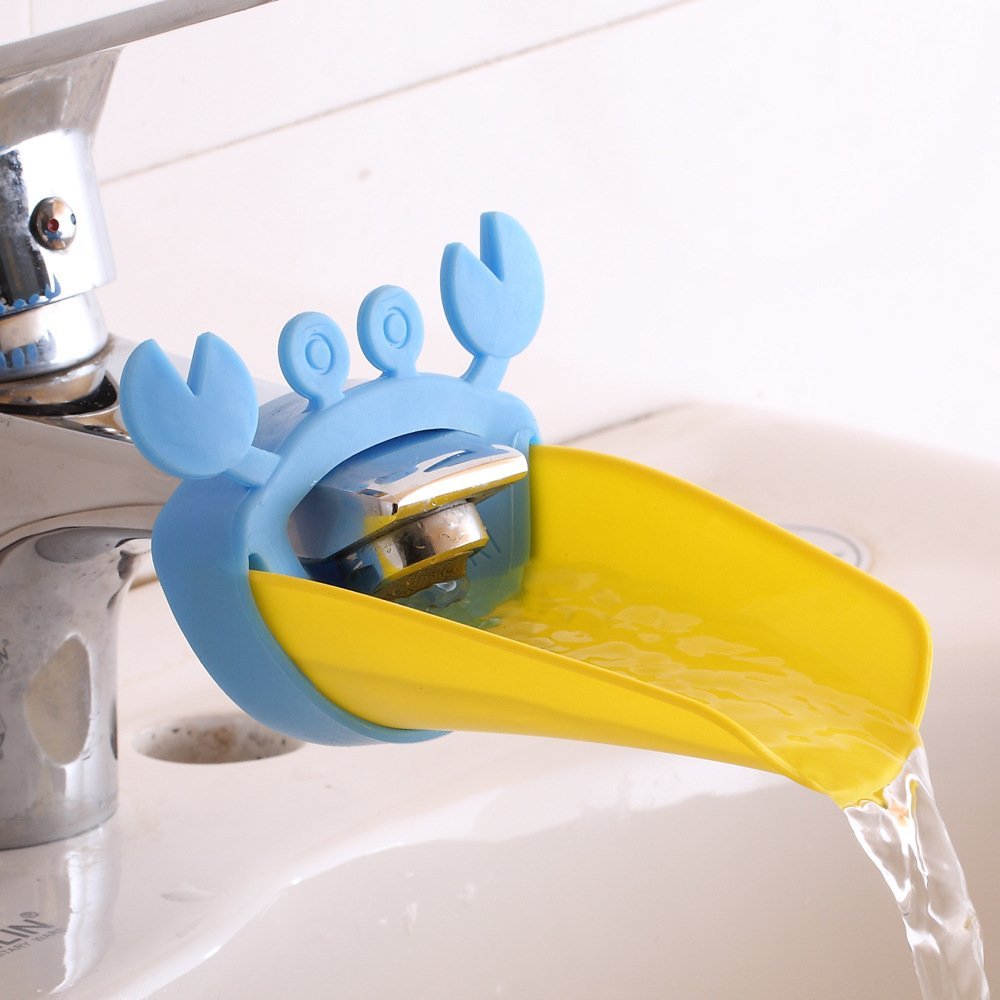 The bottomline is you might like to forget the stool and get a faucet extender for the kids instead!