Tables don't always have to be square, rectangle and round. That is boring! What we have here is a truly unique side table for your living room. It is in a shape of an animal. So, if you are a horse lover or just want to add something different to your living room or even your office, this is the table to get. There is no other table like it with its creative design.
There is space for a small pot of plant, vase or laptop on the table top. Then, there are various compartments that you can use to put decor items and other small items. It is one of a kind and a departure from conventional coffee and side tables. So, if you don't want to use it as a side accent table, it works beautifully as a display table for your knick-knacks too.
While the unique design is a thumbs-up, the drawback is it requires assembly. It is like a 3D wooden puzzle. It may be fun playing with a small puzzle but it may be a hassle assembling such a large piece of furniture that almost mimics a kid's toy. However, it does come with assembly instructions.
This horse shaped table also comes in a few colors. Black, black walnut, willow and white are available at the time of writing this post. The material is plywood. In terms of price, this end table belongs to the up-market category. It is not your typical cheap wooden side table. Instead, it will set you back a few hundred dollars.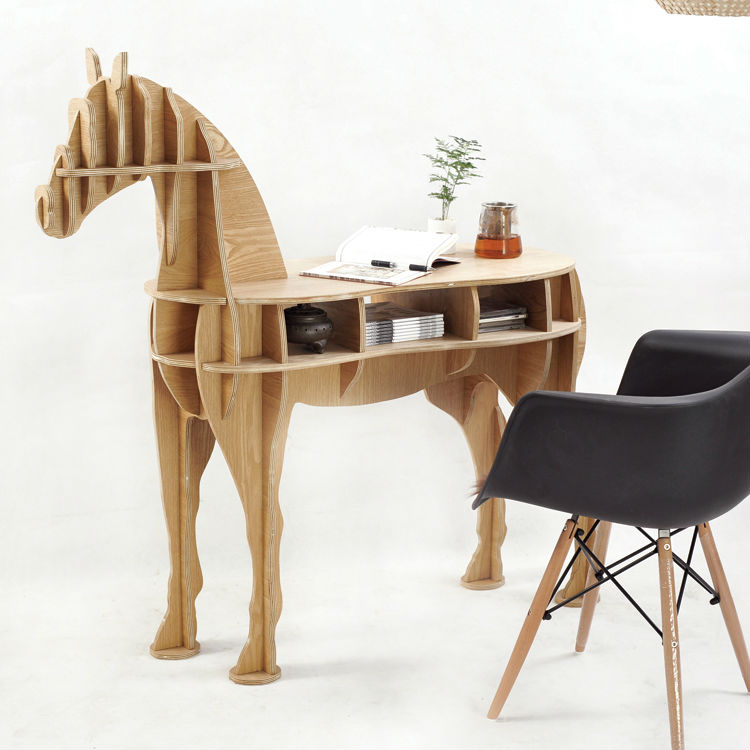 Another Unique Side Table – Deer Shaped
If you are not a horse lover, there is also another similar table but in the form of a deer. The idea is the same but the shape is of a deer instead of horse. To some people, this may look even nicer because of its horn. The head can be adjusted to suit either left or right depending on where you want to position the table in your living room.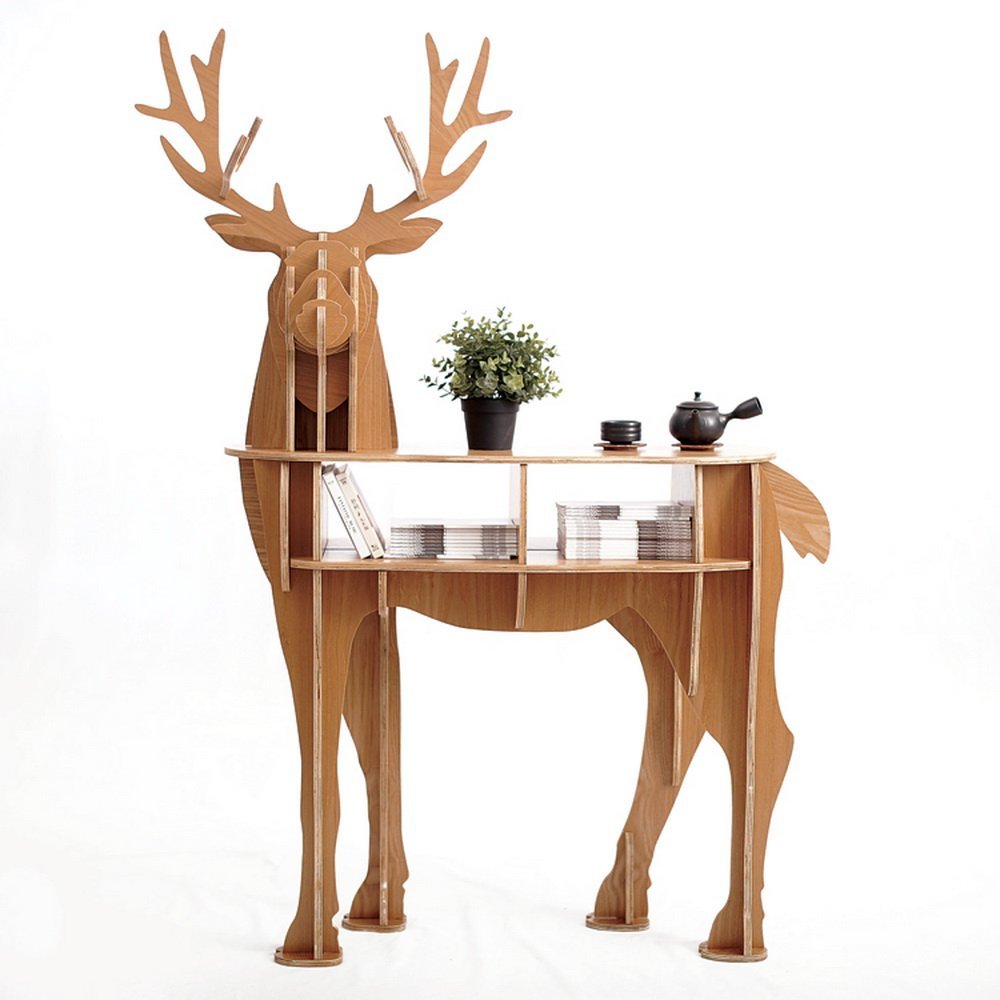 Apart from being unique and great for display, a table should also be practical. It must be more than a wooden top with 4 legs, especially when you want it to double up as a storage place and decorative shelf. The horse and deer-shaped tables above are able to fulfill that criteria which is a big bonus. There are no drawers and yet, you can put books, magazines and other items in the different compartments.
It would also fit an office environment very well with its wooden structure and unique appearance. Company brochures, marketing materials and forms can be placed in the slots while a writing pad and pen can go on the table top.
Lastly, this kind of unique side table is bound to invite conversations when guests come visiting. Then, you can tell them proudly what a puzzle it is and the satisfaction upon completion!